One of the things I like in games is music. In the past soundtracks were often overlooked and lots of great composers got forgotten. Today we take it as standard that soundtracks are released concurrently with the game. It was not always like this. Publishing companies often didn't allow composers to release their music and hold the rights in their vaults. In this section of the website, you can hear small samples out of the FMV game soundtracks. I will always pick few tracks that represent the game the best.
I will be adding clips on a monthly basis. If you remember great music from the FMV games or believe I should add a specific title or composer, let me know at fmvstory@gmail.com.
In the meantime enjoy the clips below or follow the direct link to youtube playlist.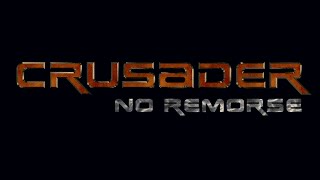 Crusader: No Remorse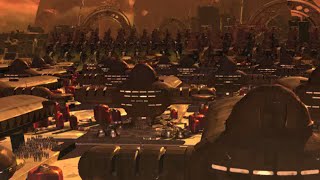 Emperor: Battle for Dune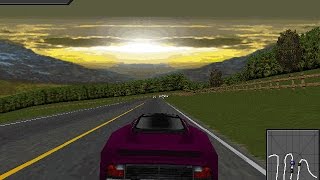 Need for Speed II: SE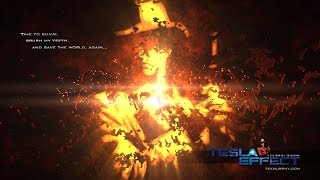 Tesla Effect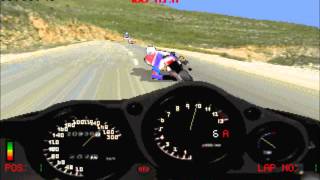 Cyclemania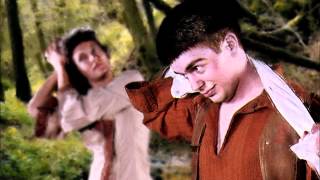 Ghosts
1/1
Crusader: No Remorse

Soundtrack produced by Straylight Studios, a great team of composers originally from demoscene (Andrew Sega aka Necros, Dan Gardopée). I have selected few tracks from a soundtrack running little over 70 minutes. Famous Title and Credits songs have that distinguishable Necros sound. I have also added two songs playing during players walks around the Rebel Base. They are bit different and have a nice ambiance.

Tracks
(00:00) 01. MENU - The Traveler
(01:47) 02. M16A - Rebel Base
(04:50) 03. M16B - Rebel Base B
(06:20) 04. CRED - End Credits

Emperor: Battle for Dune

Soundtrack composed by Frank Klepacki, David Arkenstone and Jarrid Mendelson. A game with three distinct factions (Atreides, Harkonnen, Ordos), each with the unique soundtrack. Frank Klepacki composed Atreides music with continuing the style he used when working on Dune 2000 and Dune 2. David Arkenstone composed Harkonnen music highlighting the raw power of the house with guitar riffs while Jarrid put together schizophrenic music showing artificial nature of the Ordos.

Tracklist:
(00:00) 01 - The Spice Must Flow (Frank Klepacki)
(04:48) 02 - Unstoppable (David Arkenstone )
(10:30) 03 - The Strategist (Jarrid Mendelson)

Need for Speed II: SE

Music for NFS 2 is one of the best collection of musicians ever put together in the video game. The soundtrack is a combination of techno and rock tracks. To be honest, I always liked techno songs a little bit more. Romolo Di Prisco, one of the composers, later made awesome Unreal III soundtrack.

Tracklist:
(00:00) 01. Romolo Di Prisco - Menu
(04:03) 02. Romolo Di Prisco - Esprit
(04:42) 03. Saki Kaskas - Feta Cheese
(08:45) 04. Saki Kaskas - Jaguar XJ220

Tesla Effect

Composed by Bobby James. The soundtrack has one of the best themes I have heard in recent years. Rest of the music is moody and has nice ambiance to the detective work you do during the game. There have been two soundtracks released for the game. Unfortunately, I don't have the second soundtrack, but it contains great credits songs that play after winning the game.

Tracklist
(00:00) 01. - 01 Main Titles
(05:18) 02. - 17 J.T. Donnelly
(07:48) 03. - 07 New San Fransico 2050

Cyclemania

Cyclemania is almost forgotten racing game that used unique technology. As environment backdrop, it used video footage of real roads. Music was composed by Amir Glinik.

Music is saved as MOD files.
(00:00) 01. MGPBIG
(01:40) 02. PLAY2
(03:20) 03. HISCR

Ghosts

A bit obscure multimedia production from the UK. Probably the best feature of the project is involvement of Christopher Lee as narrator. He leads you through the world of ghosts with his remarks about it. I have looped opening title music because I liked how it adds to the whole creepy atmosphere of this edutainment title.

Theme Music by Colin Peter, Carl Ward, for Keep Calm Music, London, England